When we were brainstorming ideas for Janie and Hagen's engagement session, we knew one thing – that we couldn't come close to the amazingness (of course that's a word) of their actual engagement proposal which goes a little like this:  On a typical Sunday evening, Janie and Hagen set out to have dinner with family in Richmond, BC (which also happens to be home to Vancouver's International Airport).  Just as Janie thought that Hagen made a wrong turn, she suddenly realized that they were in the long-term airport parking lot!  Not only did Hagen surprise Janie with a romantic getaway to New York, he proposed on the lake in Central Park in a gondola!!!  Our jaws dropped as we read their proposal story and we seriously think it's one of the most romantic proposals we've ever heard.
To showcase their romantic style and pay homage to their love of wine and the Okanagan Valley, we met up at Road 13 Winery in Oliver, BC where Janie and Hagen tasted wine in the ultra modern executive tasting room.  Road 13 Winery is family owned and we had the pleasure of one of the owners, Joseph, pouring the wine.  Thanks Joseph for accommodating us, making us laugh, and being an awesome host!  After the wine tasting we headed outdoors to wander around the newly green vineyards and capture the beautiful expansive valley.  Janie and Hagen brought a super big pink balloon that we thought might carry them away during this windy day.  Road 13 Winery also has a castle building for their wine tastings and we love the way it looks in the background.  So fairy tale romantic!
On our way back we all stopped at a gorgeous beach in Summerland, BC for a picnic.  Although the day was overcast and windy, we LOVE the way these images turned out.  We think the slightly muted tones of the sky totally added to the dreamy beachside look we were going for.  Thanks Janie and Hagen for surviving the slightly cold and windy day.  Did we mention we loved your outfits?  We couldn't imagine anything better than Janie's ultra romantic flowy skirt at the beach.
Even the sky was on our side – it didn't start to pour until we were all done and in our cars headed back to Kelowna.  A perfect day.  Janie and Hagen – you both rocked this shoot and we can't wait until your wedding in September at Sparkling Hill Resort!!!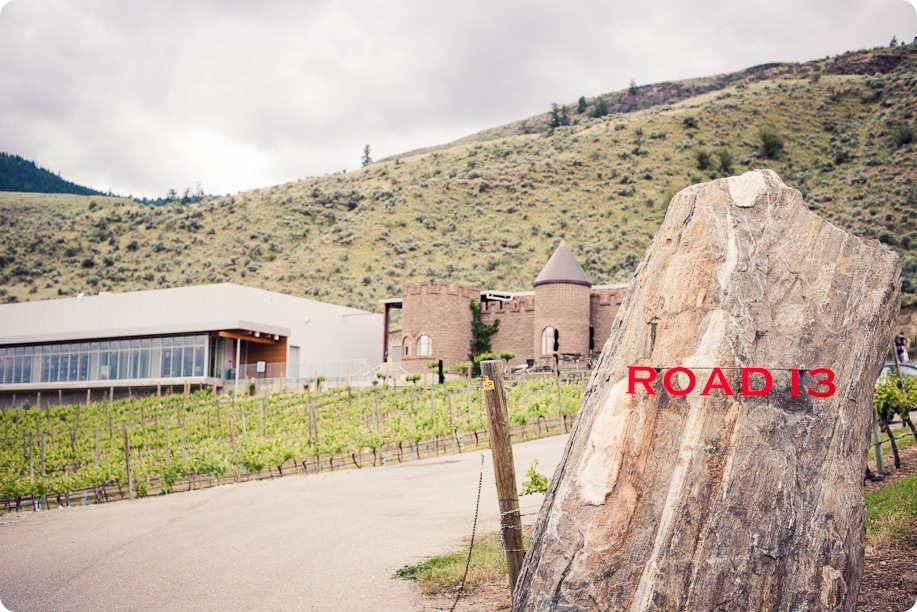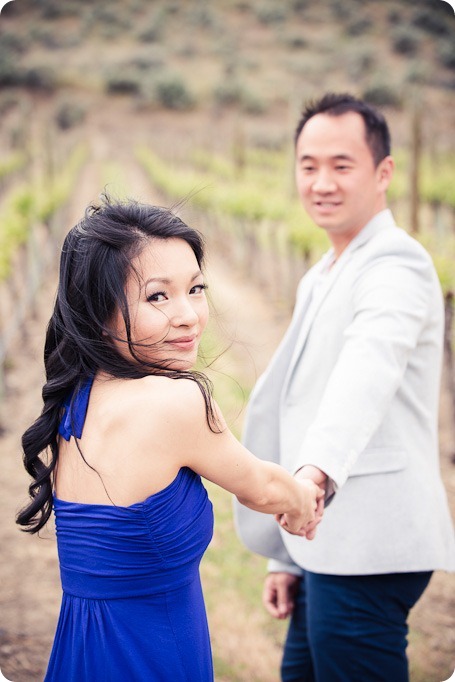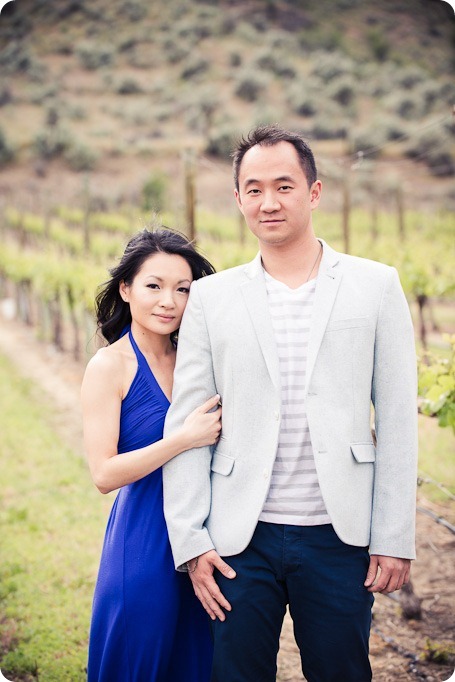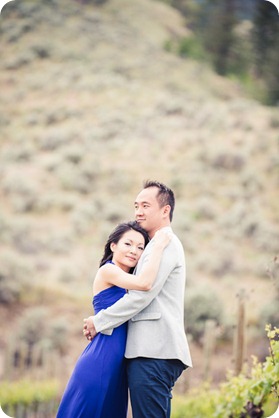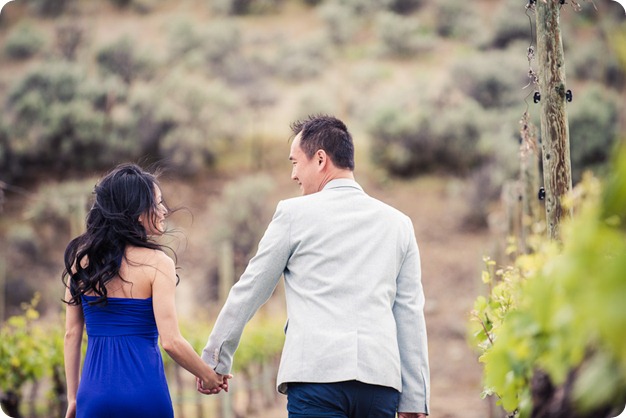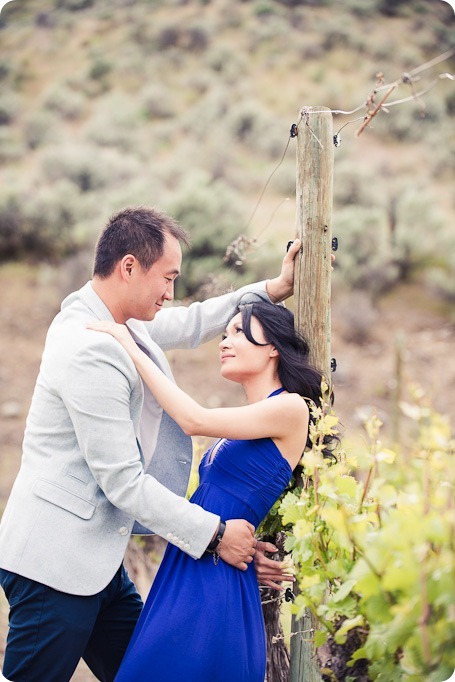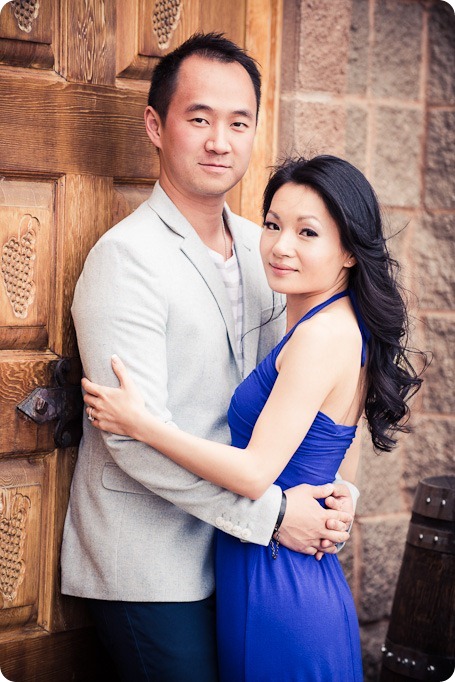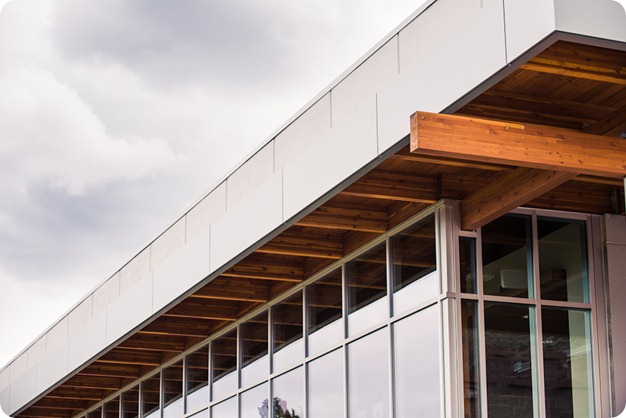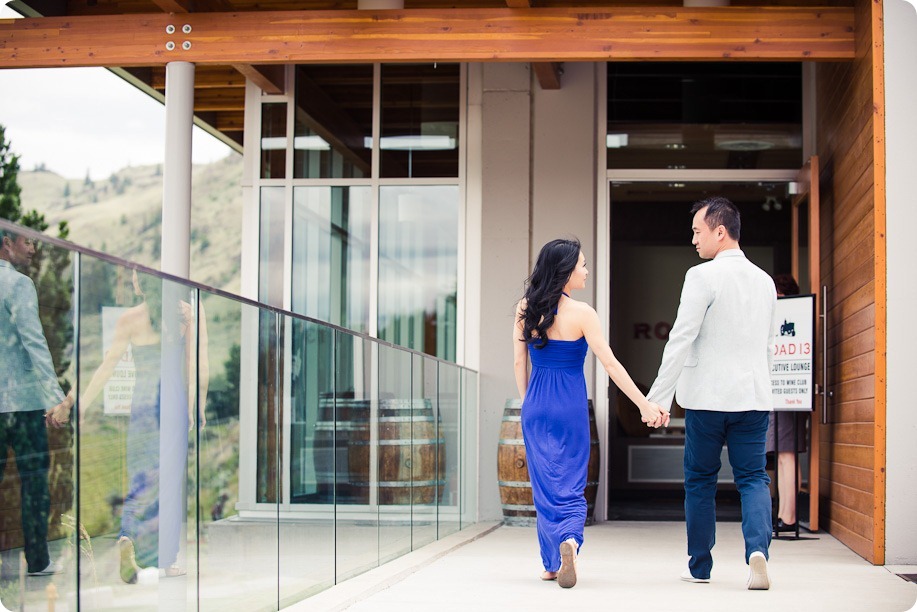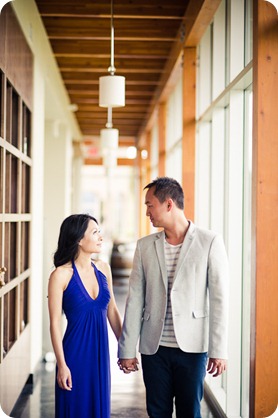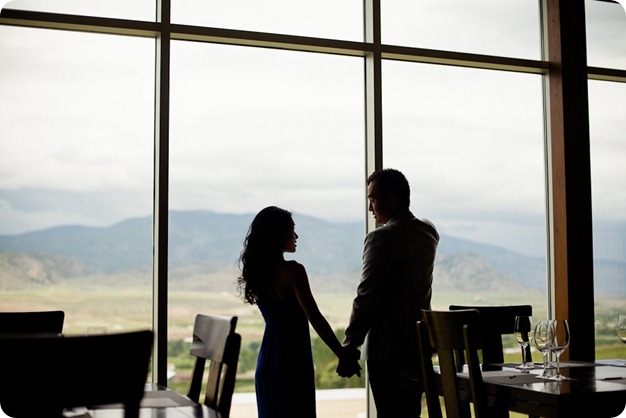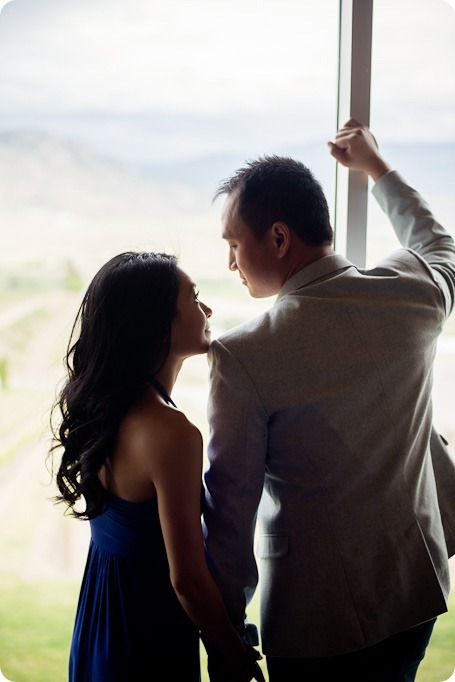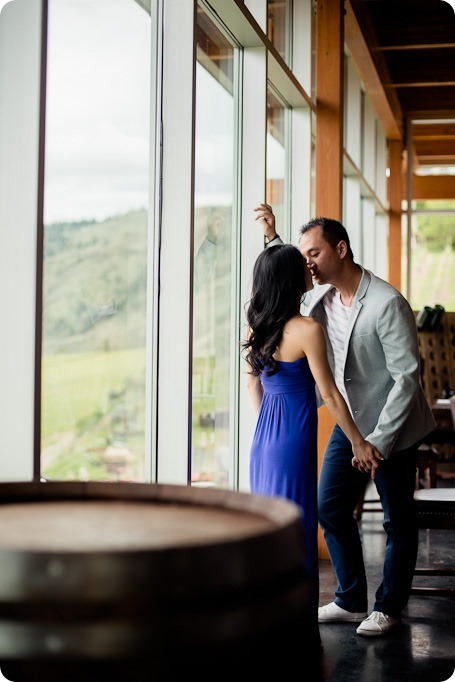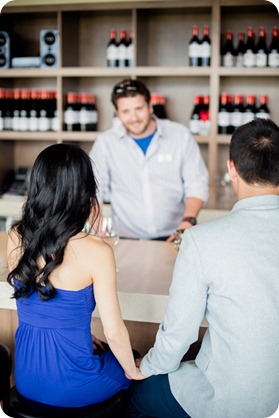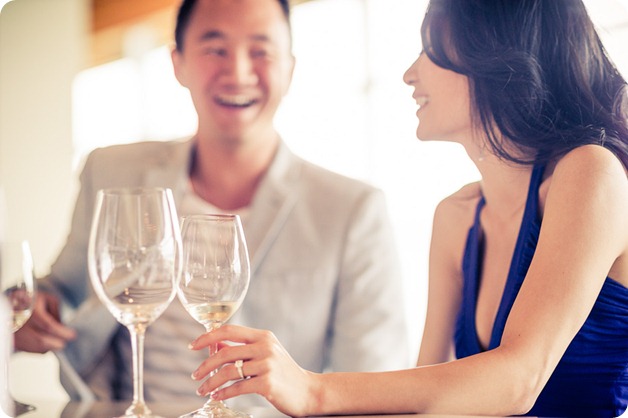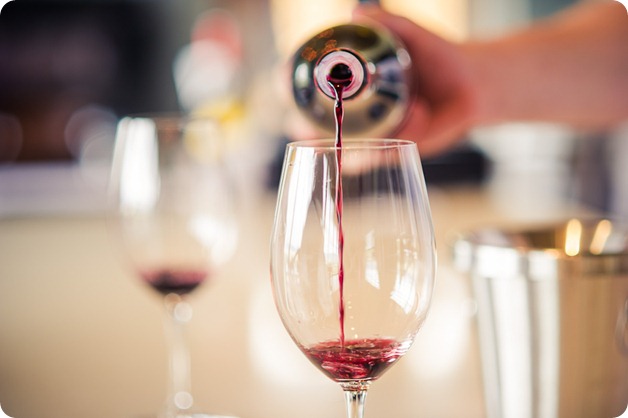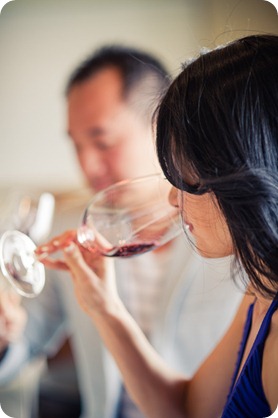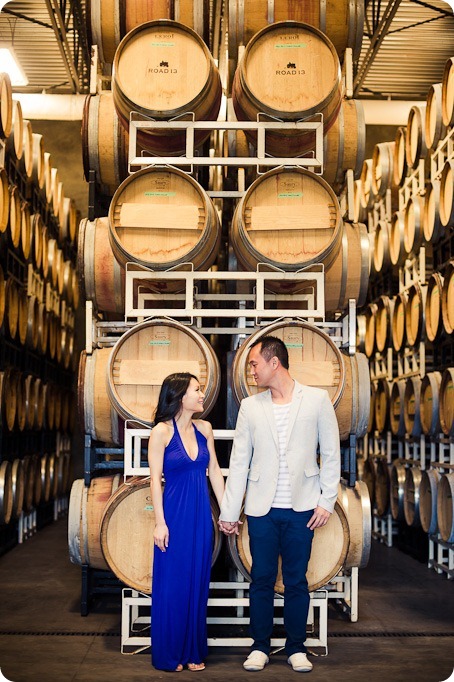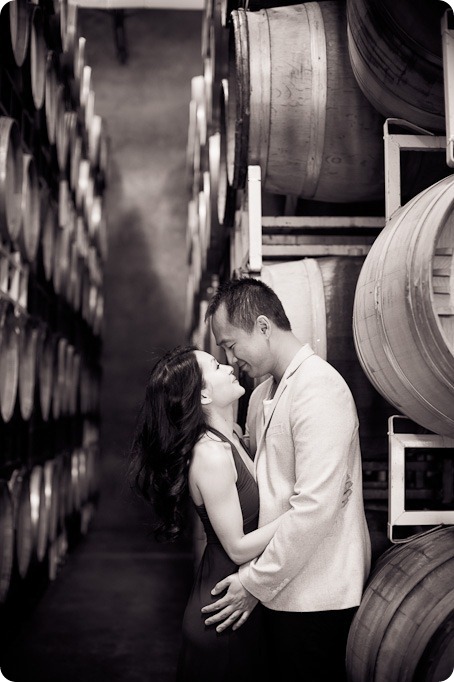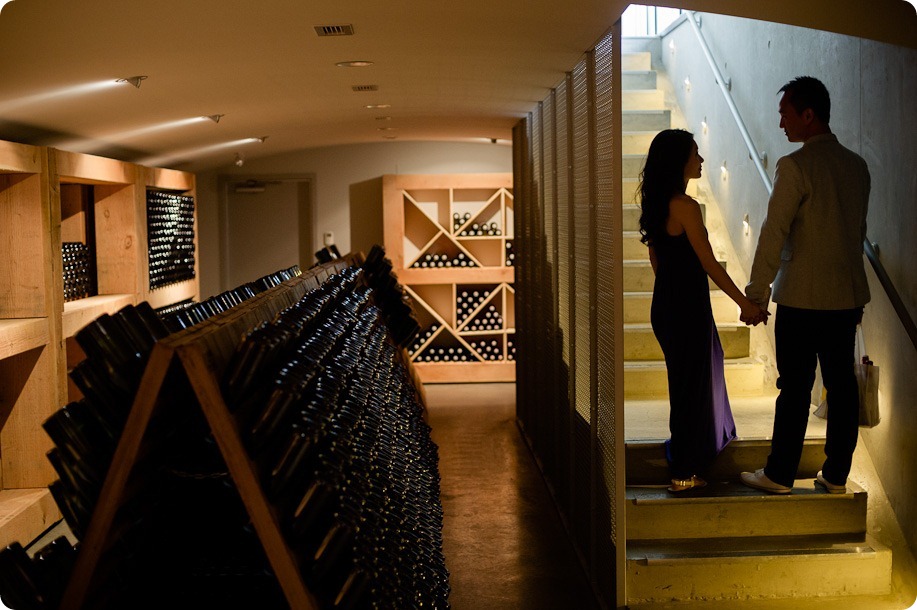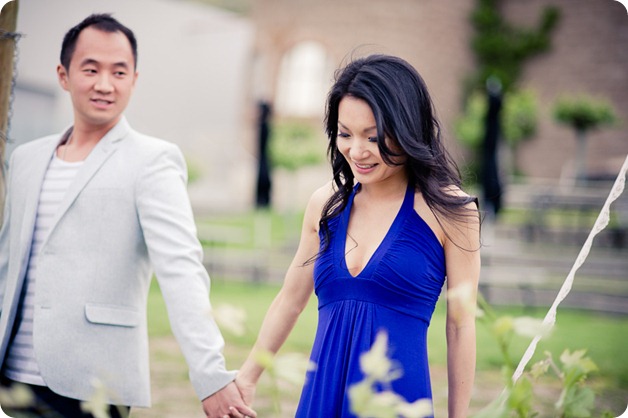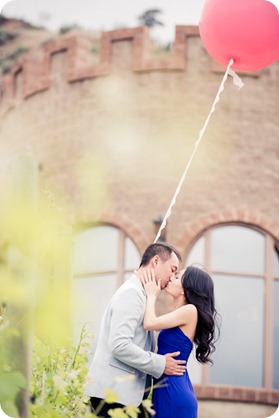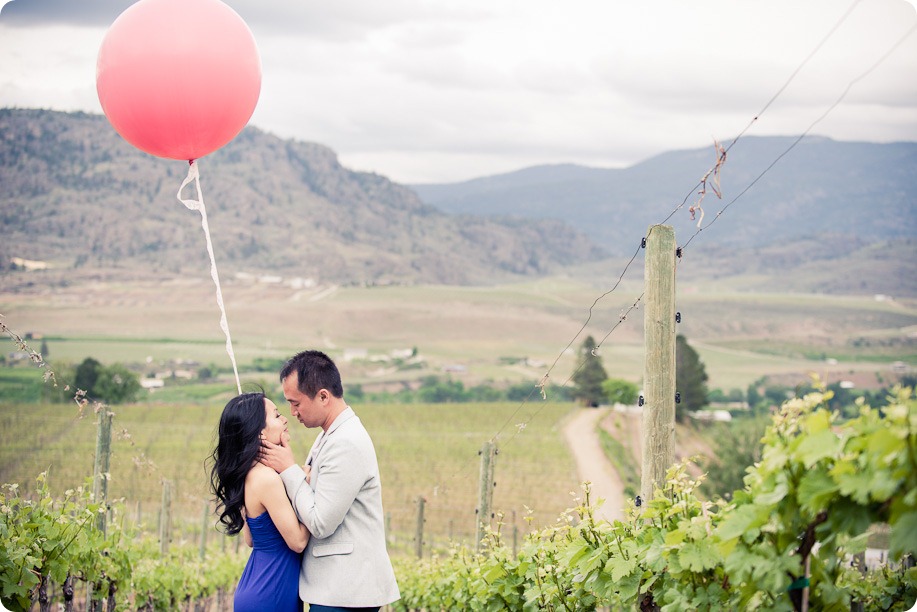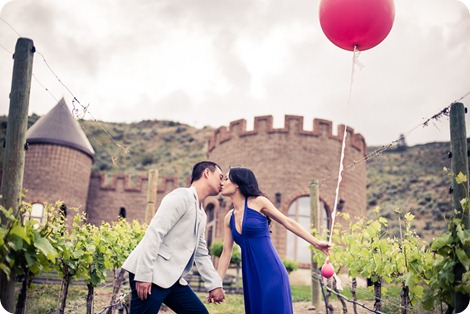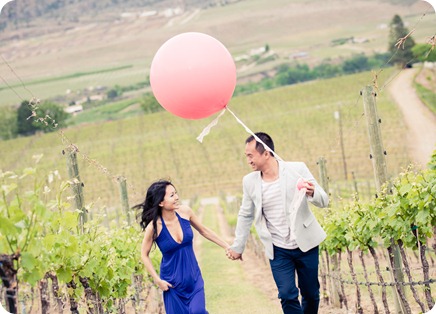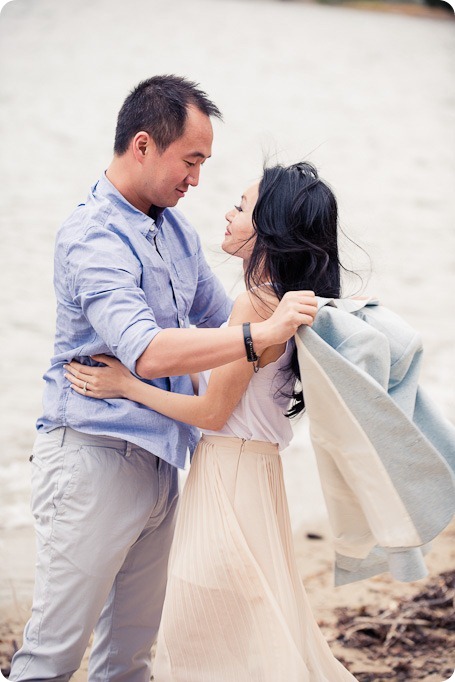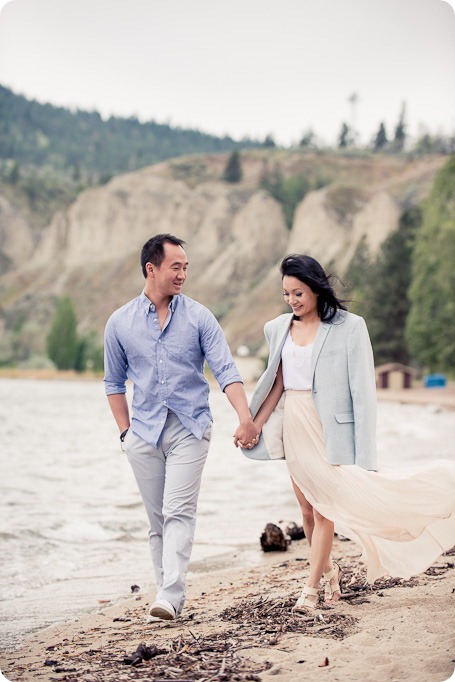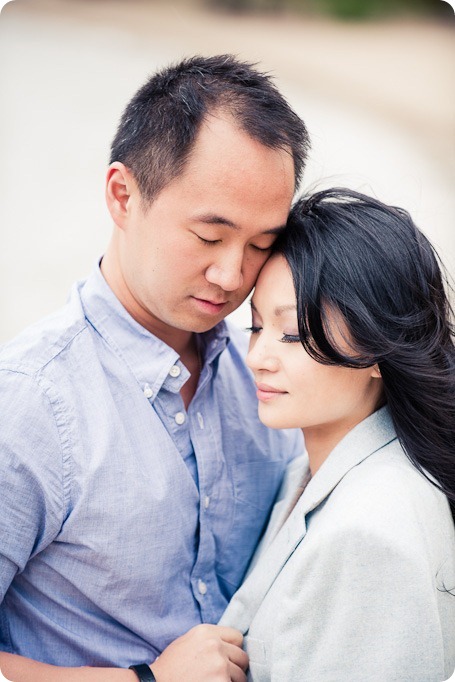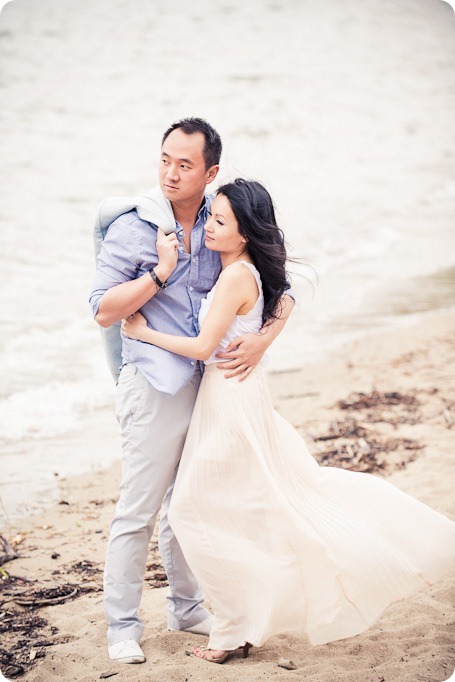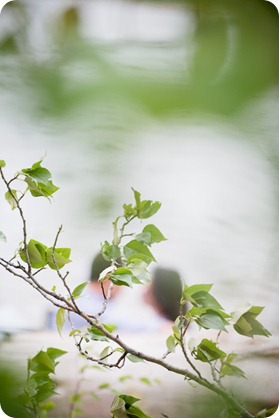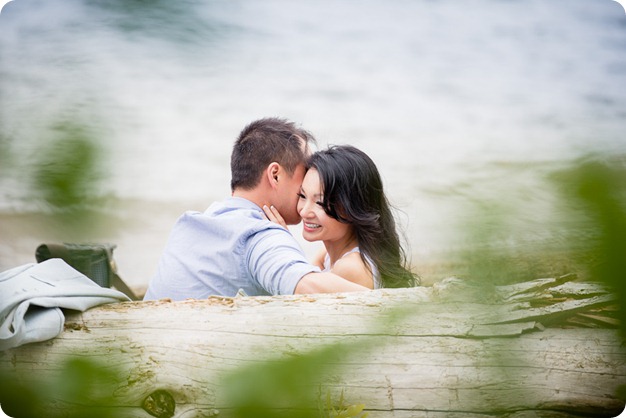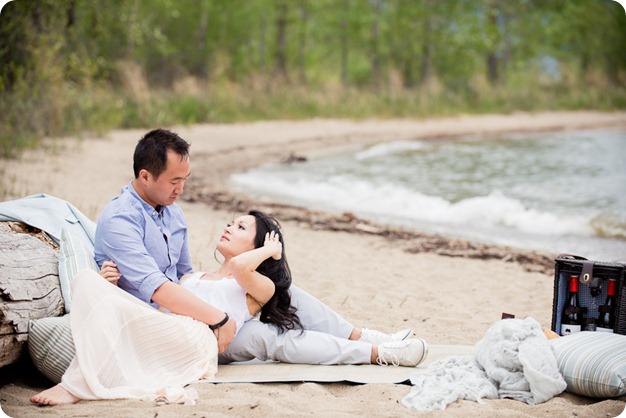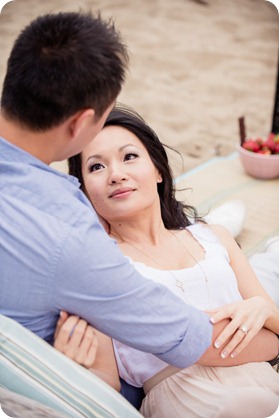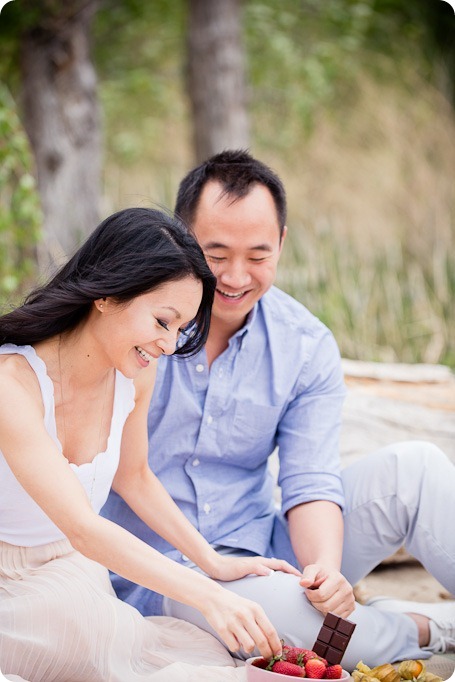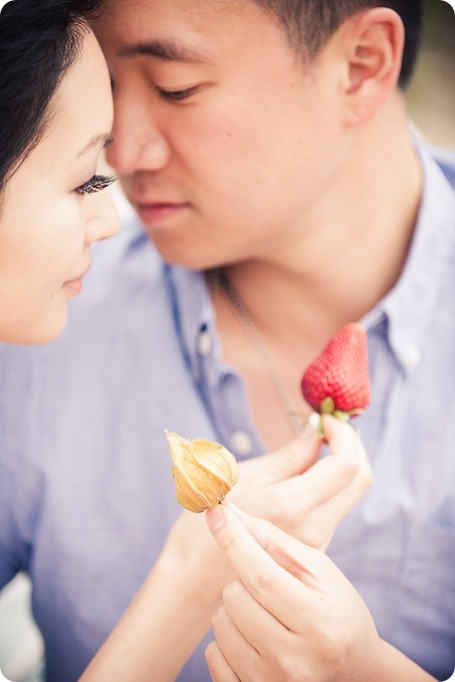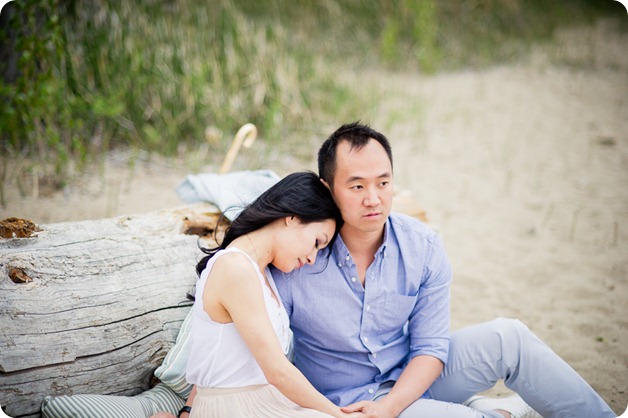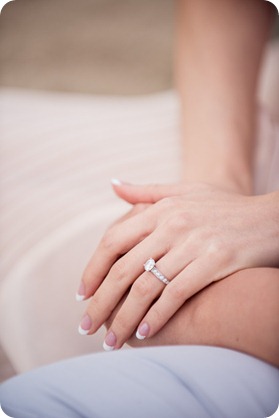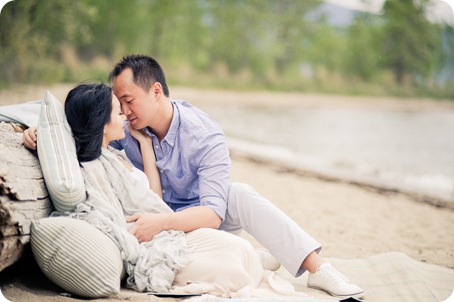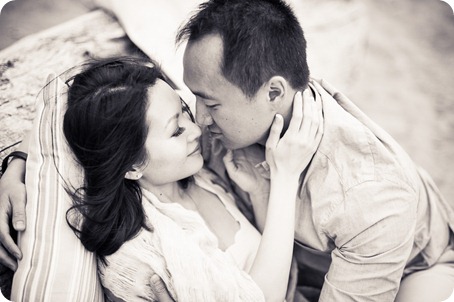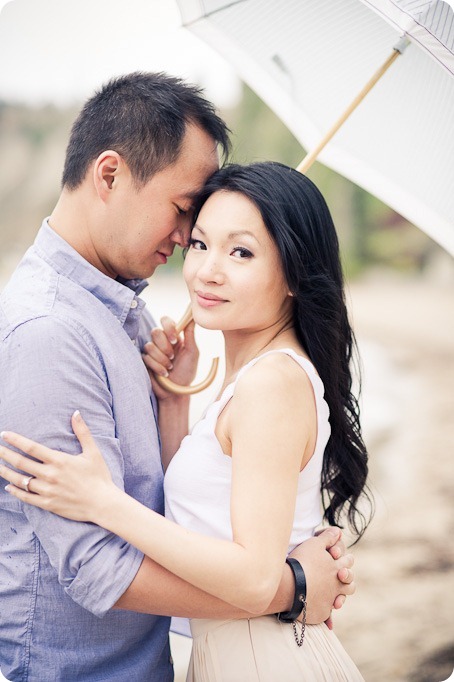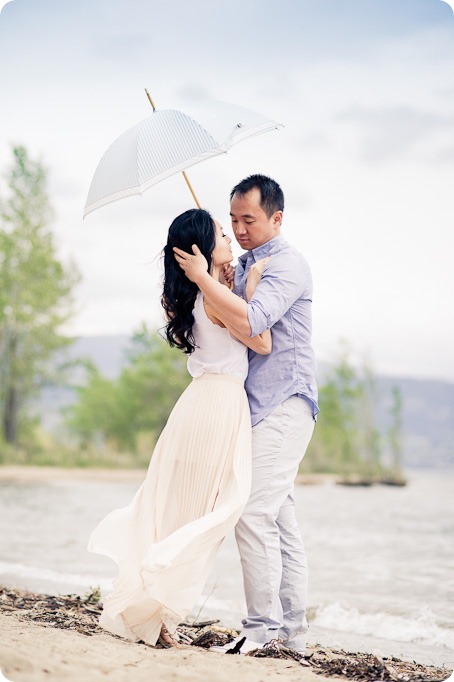 slideshow music licensed via The Music Bed          click on the 480p button and switch to HD prior to viewing Full Screen