When Sarah told us she would love to have their engagement shoot inspired by the music video You and Tequila by Kenny Chesney we were totally game.  We immediately loved the intimacy and creative lighting in the music video.  Rising up late, driving around in a cool vintage car, sunset overlooking the city, beach, crashing waves, and of course, tequila – what more would you want in an engagement shoot?!  Sign us up!
Then when we thought it couldn't get any better, Sarah informed us they were bringing up her Dad's custom vintage show car from the Lower Mainland for the engagement shoot.  Woot woot!  This car is a head turner and if you happened to be in downtown Kelowna the night of the engagement shoot, you would have seen me in the rumble seat hanging out photographing these two.  I've never heard so many enthusiastic people in my life – the car generated comments such as "I'm so jealous!" and constant hooting and hollering.  If this car was a person, it would definitely be a rock star.
Driving up to Knox Mountain, we were instantly greeted by an amazing golden sunset amidst the soft hues of the sage brush landscape.  Even as the sun long disappeared beyond the mountains we were still equally in love with the dreamy tones of dusk and the full moon even made a nice appearance in the background.  Sarah & Sean are such a madly in love, awesome couple.  We had a great time with them and look forward to photographing their wedding in August!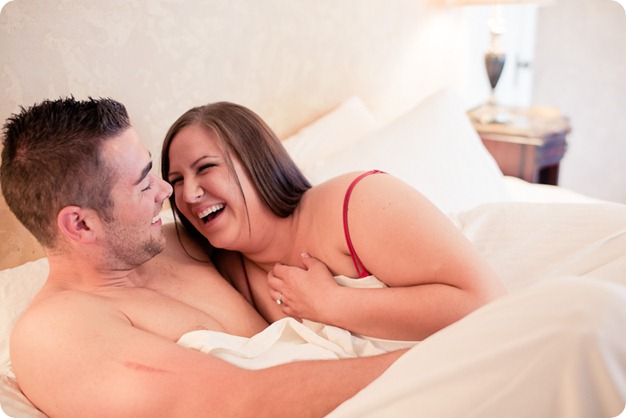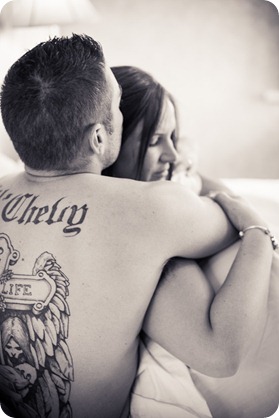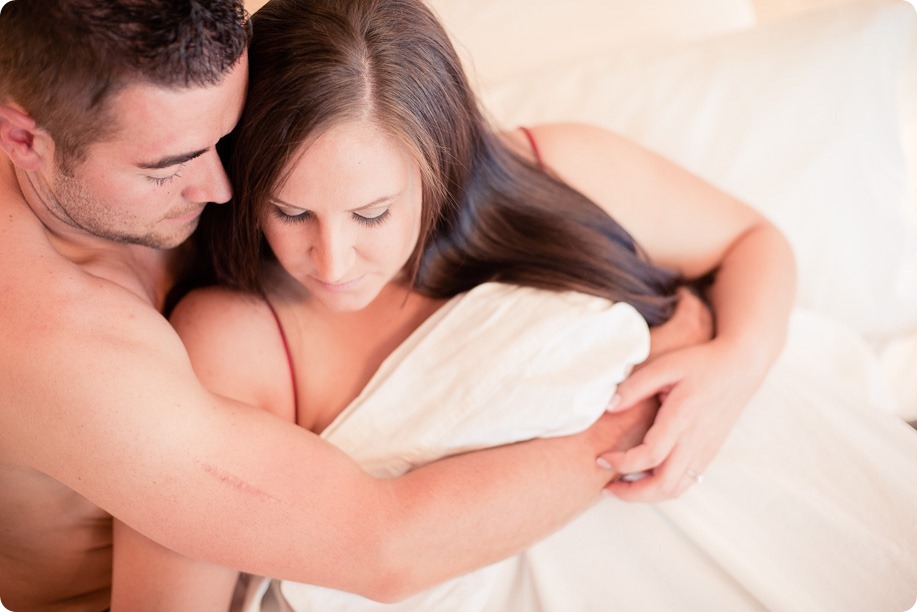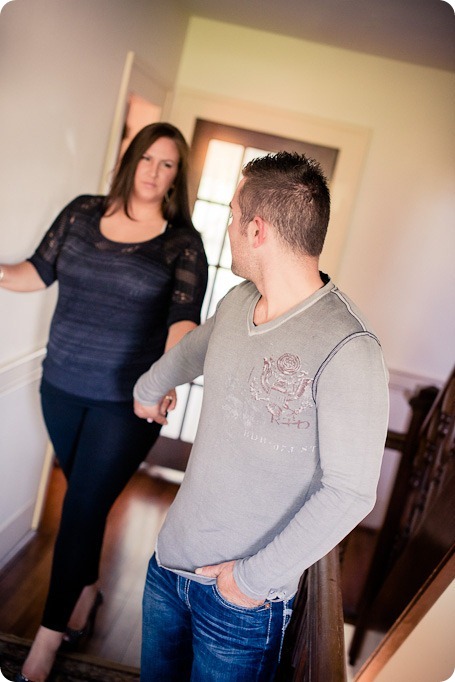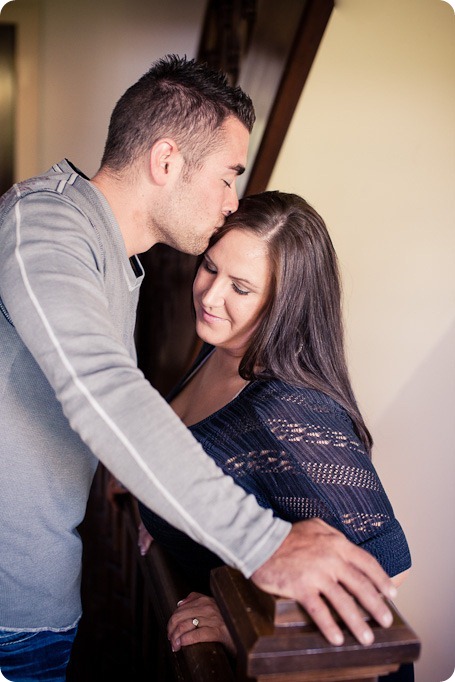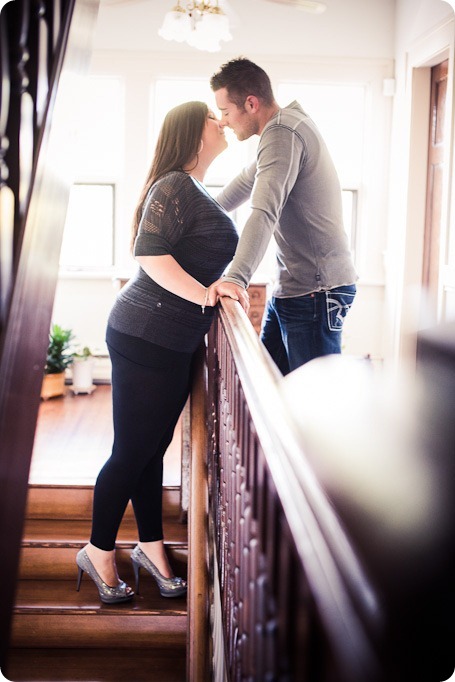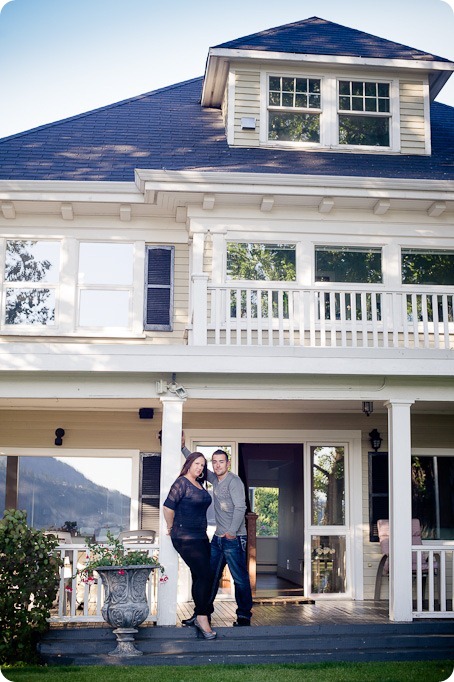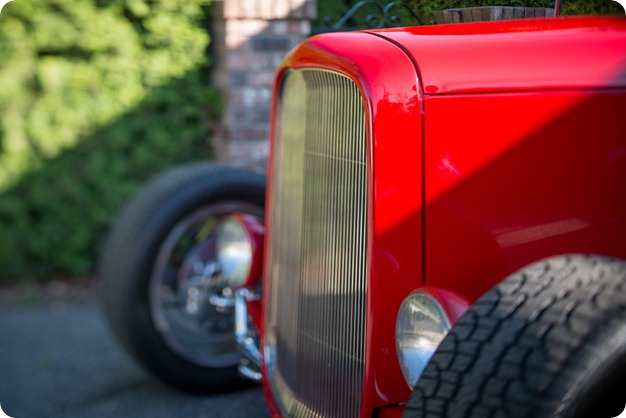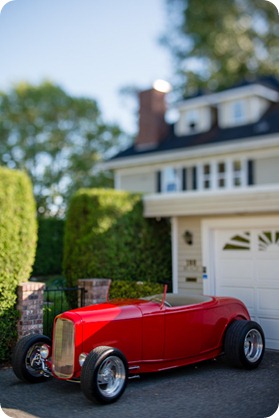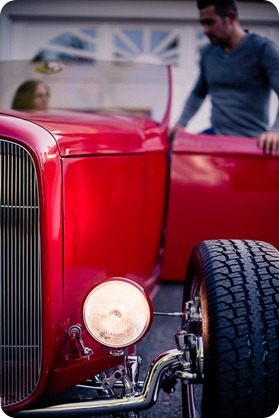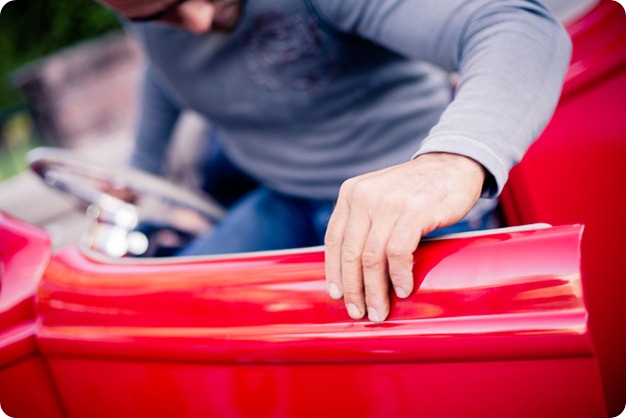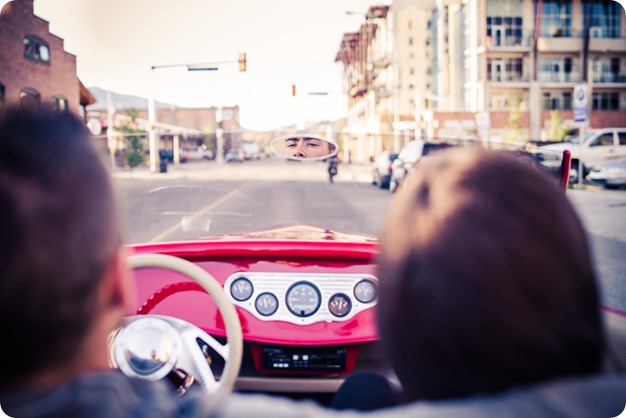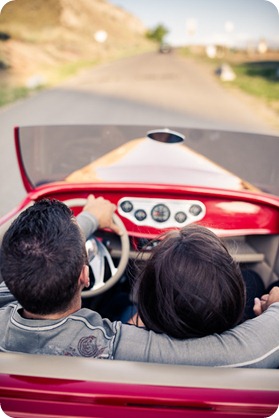 Here's me in action!  One of our friend's who happened to see me texted us: "We saw Kevin in the back of a cool red car tonight – His hair was a flyin'!"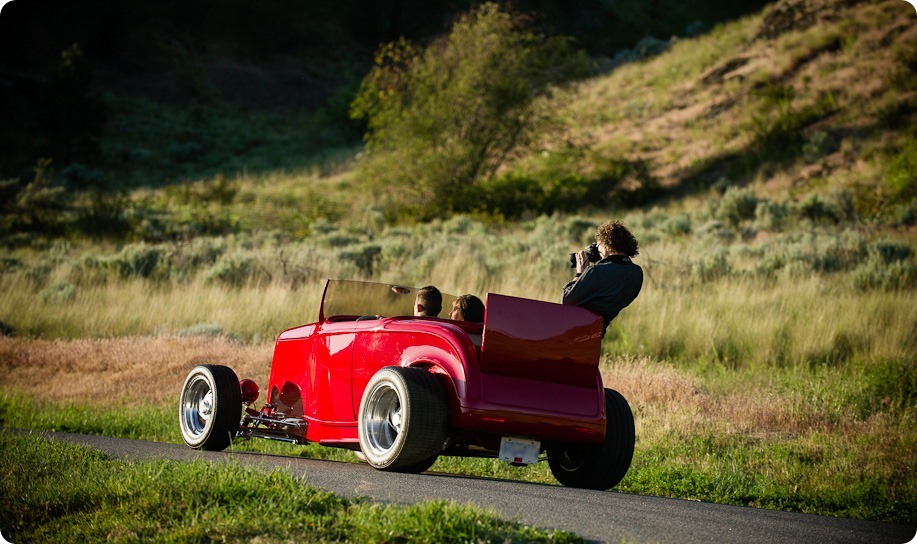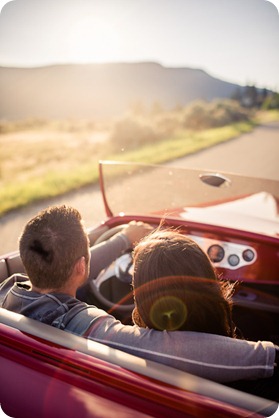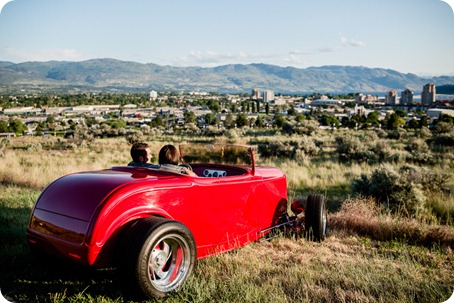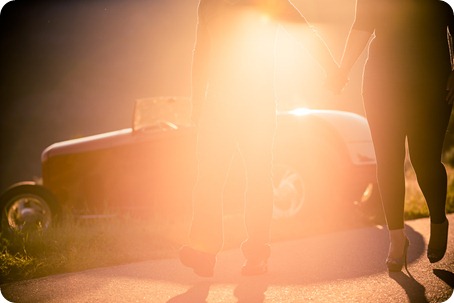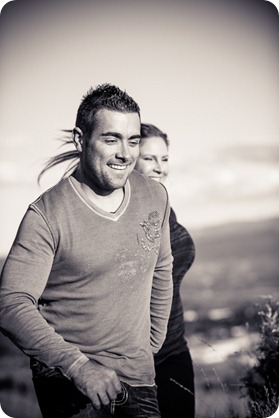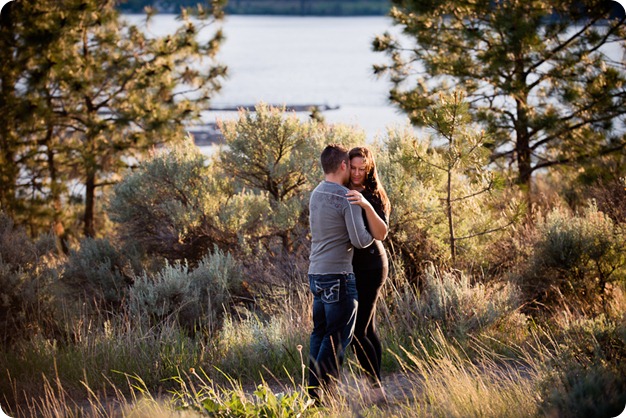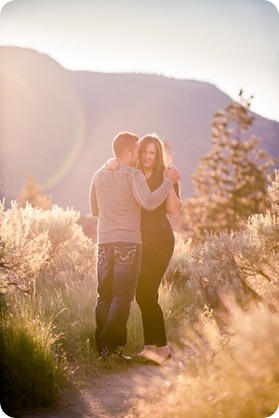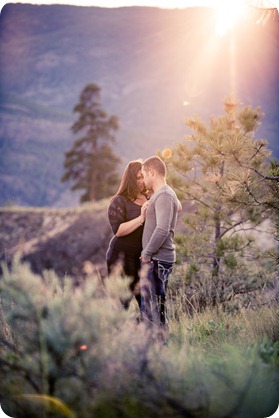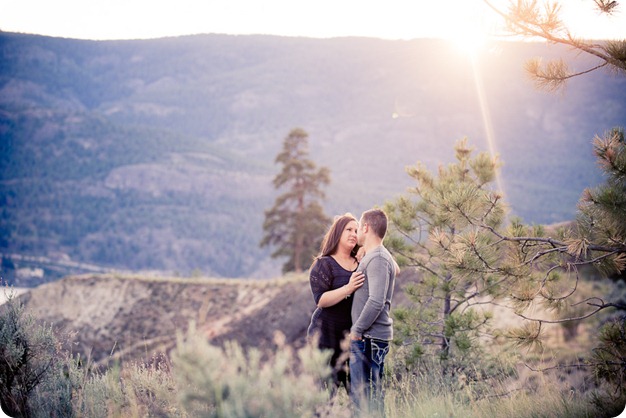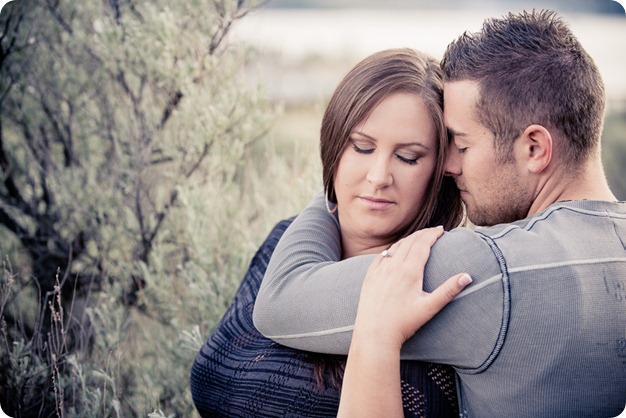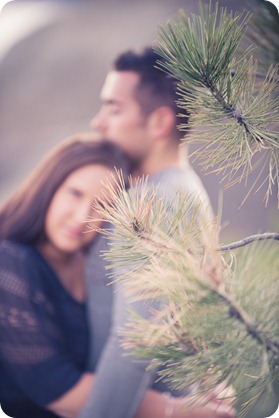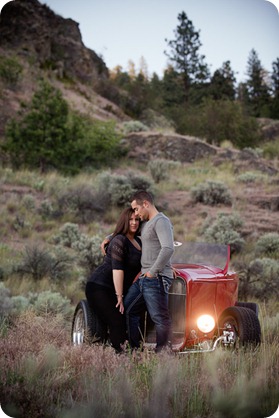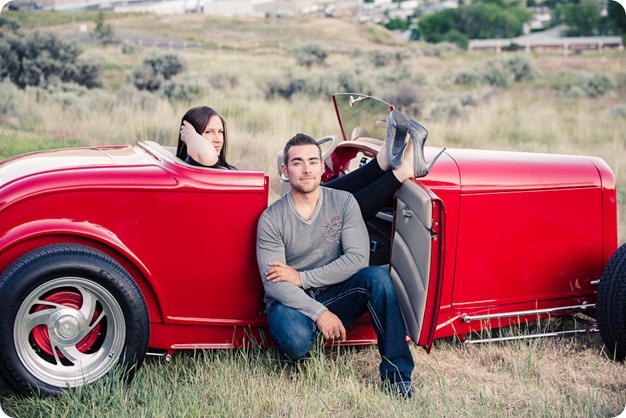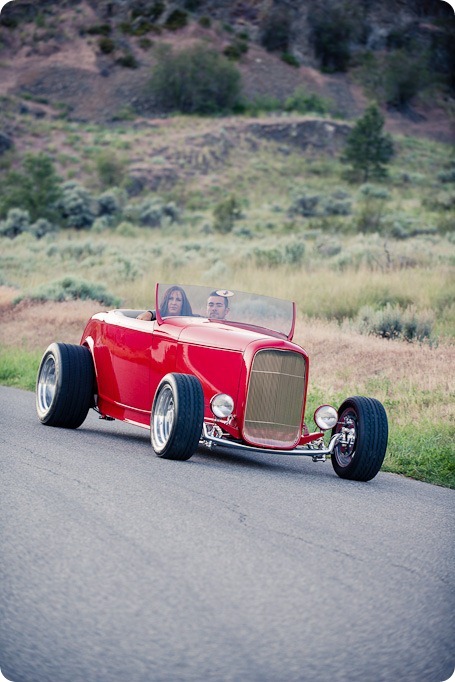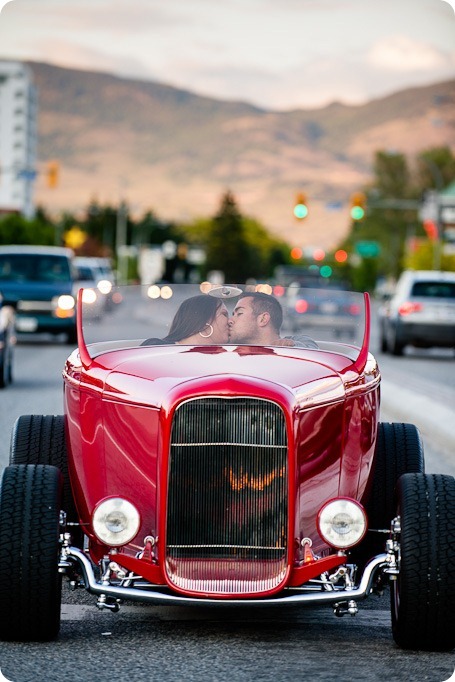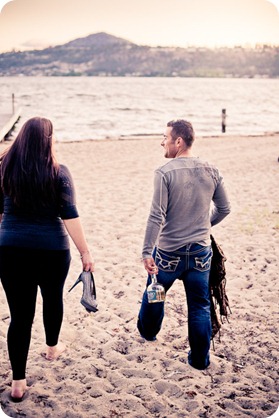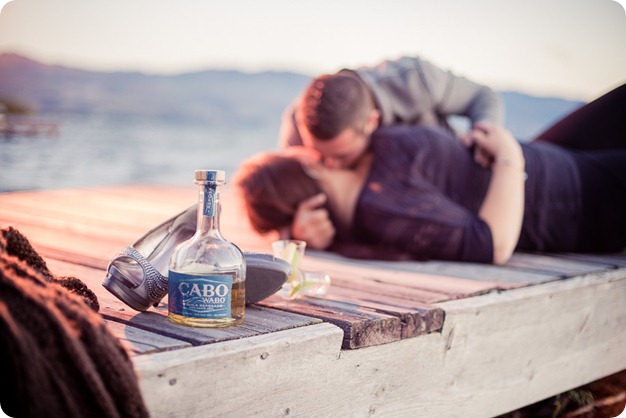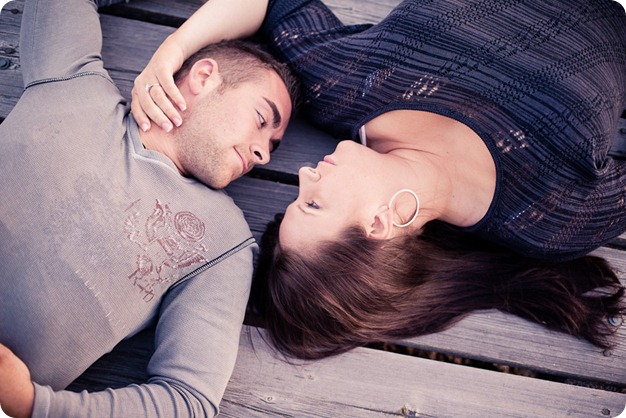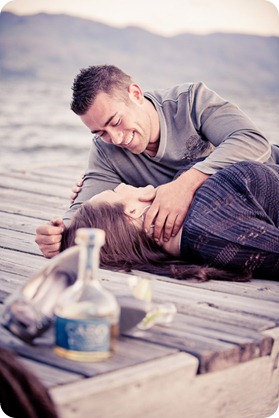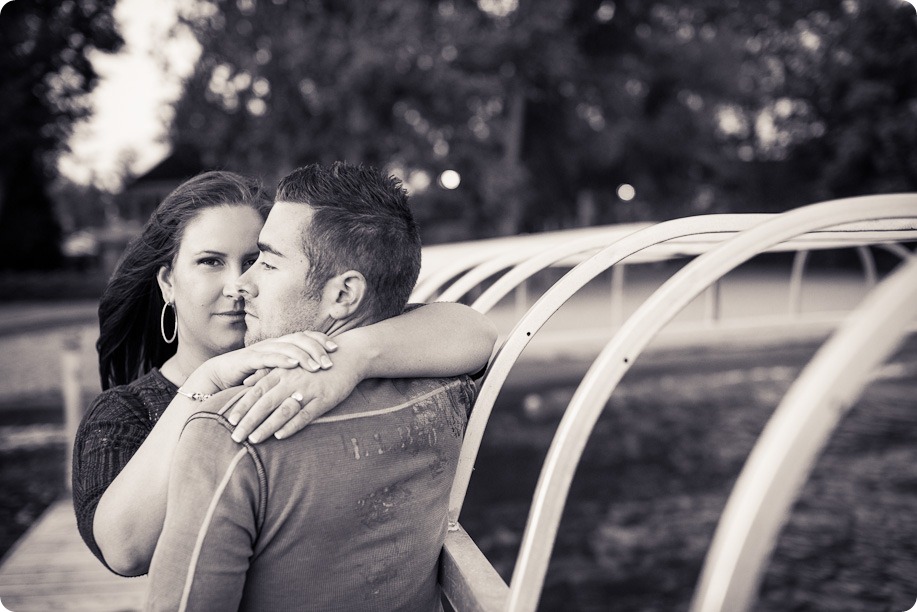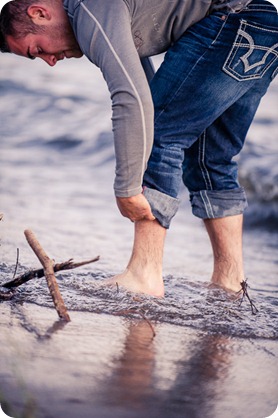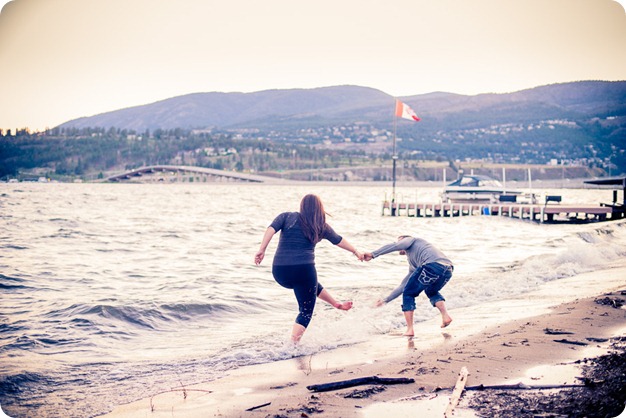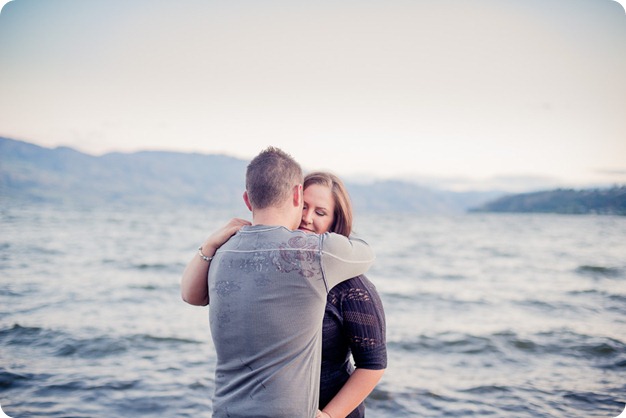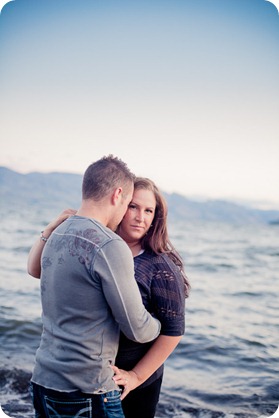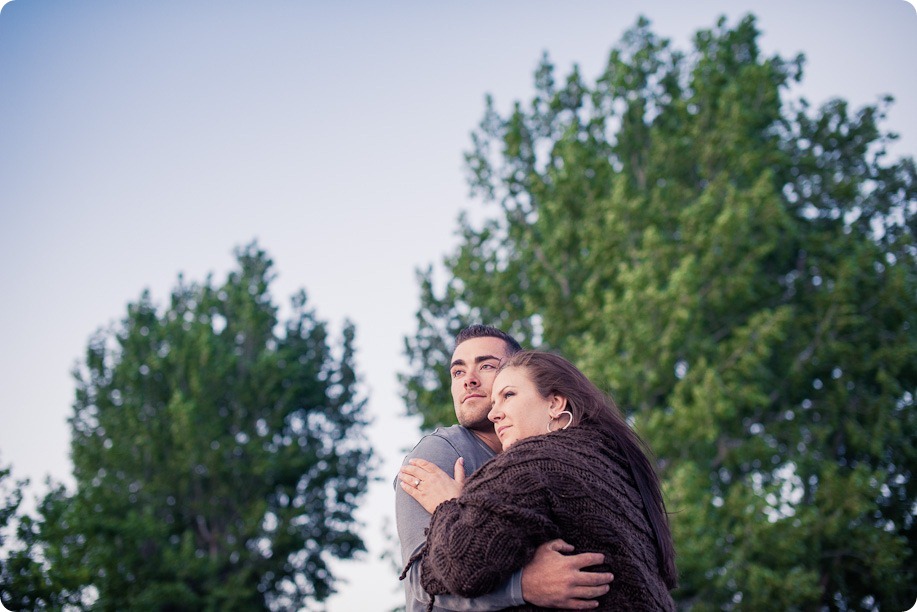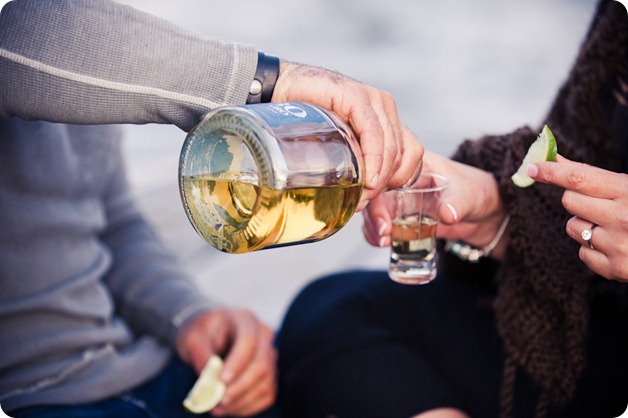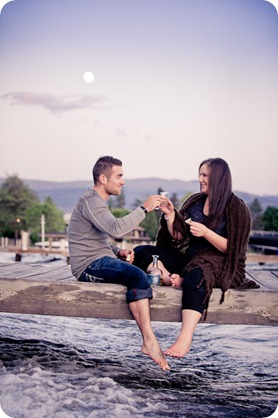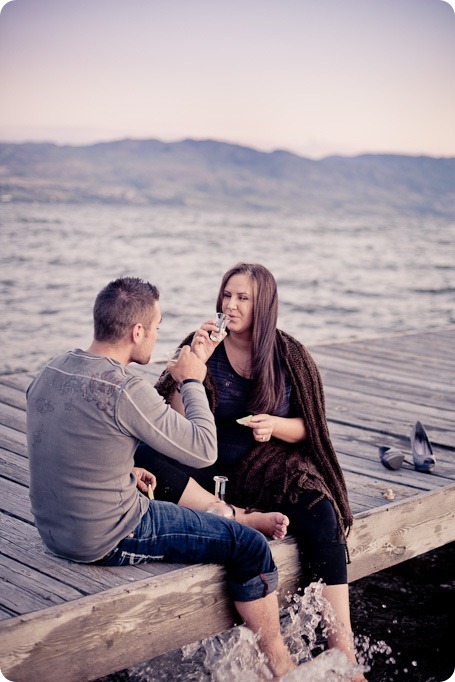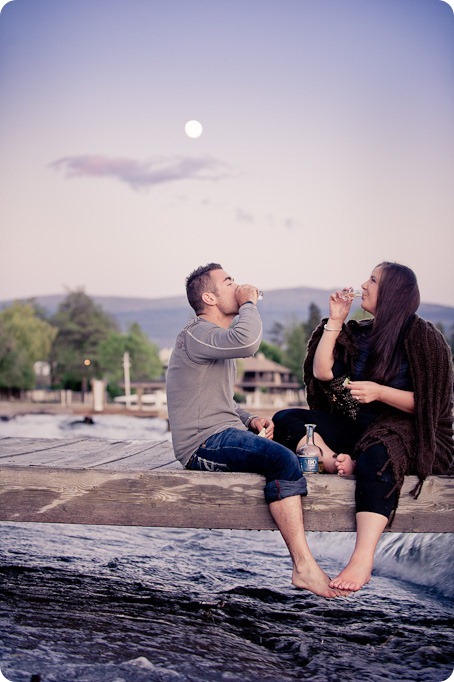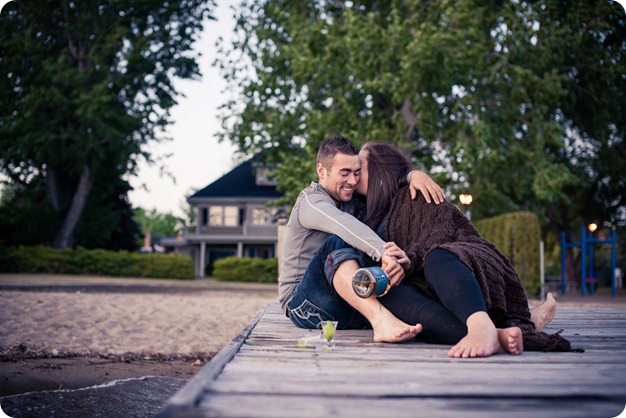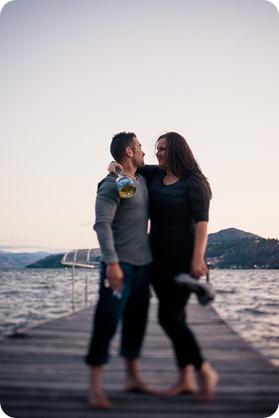 slideshow music licensed via The Music Bed                      click on the 480p button and switch to HD prior to viewing Full Screen