Flashback to February when Nikita and Byron started discussing their ideal engagement session with us.  After we mentioned some concepts, they emailed back saying  they actually envisioned something more ethereal and dramatic inspired by A Midsummer Night's Dream, Edgar Allen Poe, and Tim Burton.  When we read the email I think we actually squealed with joy.  We love super creative shoots and this was our chance to go to town.  We also love how this shoot pays homage to Nikita's degree majoring in Literature.
We knew one thing , this engagement session needed a story.  So we created one – with images….  Get yourself an icy cold beverage or a warm cup of something if it's cold where you are in the world and escape from reality for a few minutes.  Enjoy!
A huge, huge thank-you to Yuriko and Eric from Vintage Origami for providing us with amazing props and being so patient in the mosquito filled forest!  Also, thank-you, thank-you, thank-you to Christina from Classic Creations for creating such a phenomenal ethereal hair wreath and bouquet.
Once upon a time…
Two lovebirds went walking one day on a warm and beautiful day in Summer.  They talked and laughed so much they lost track of where they were and found themselves in an unfamiliar place with a peculiar old building.  Curious they peeked in…
…and couldn't resist exploring to see what they could find. 
Just when they saw everything there was to see, suddenly they noticed a strange collection of beautiful items in the corner of a room.  Dusty and forgotten, from another time.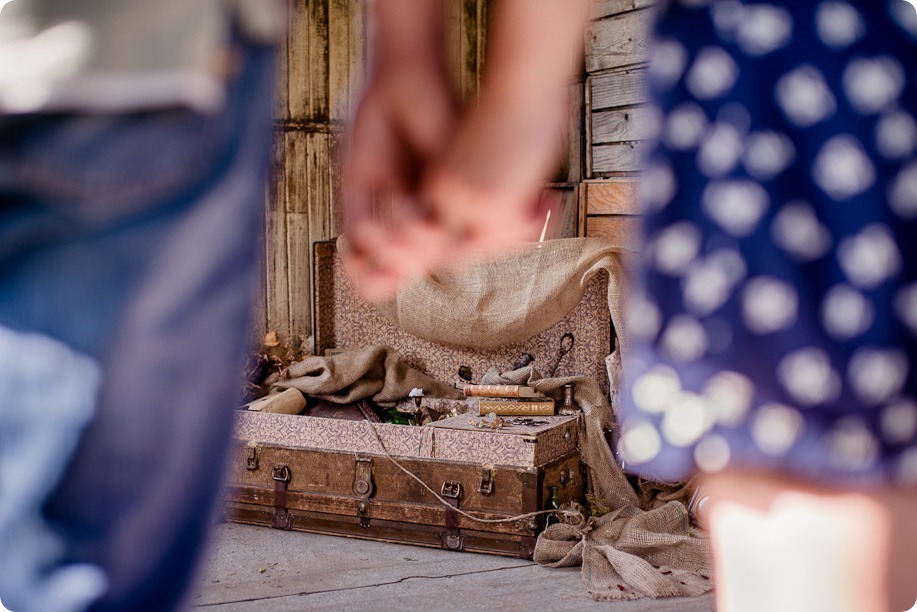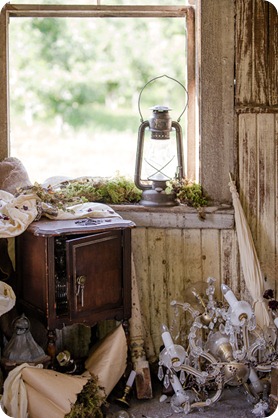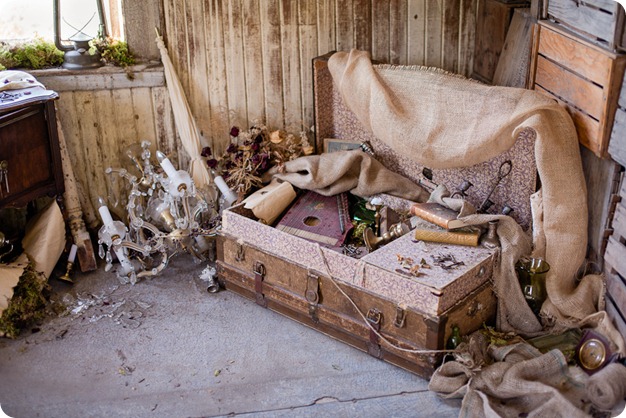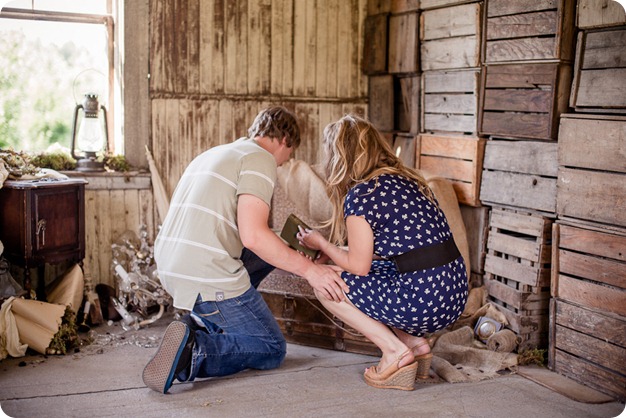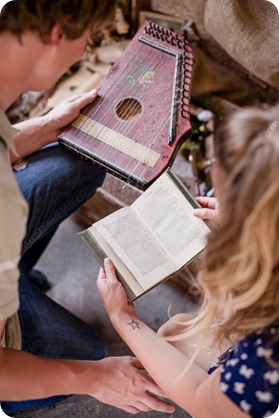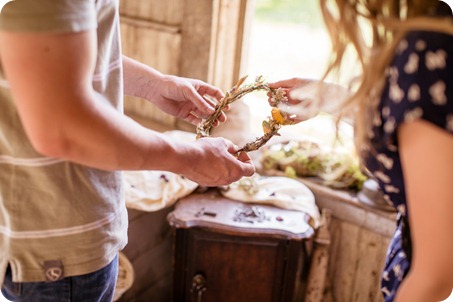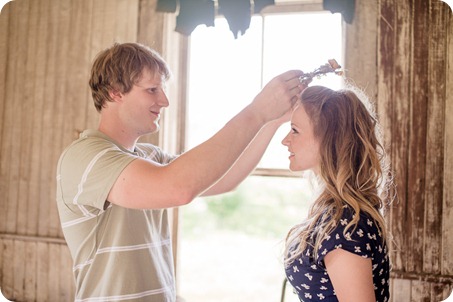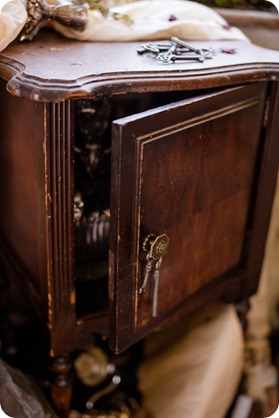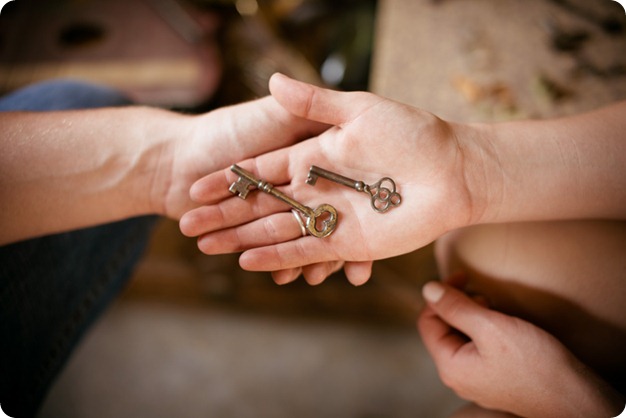 So many interesting things they found – books of old, keys belonging to mysterious doors and locks, a broken down chandelier, even a withered flower wreath. 
Opening a little cabinet they found an old elixir of some sort.  They wondered what it was; surely it was just wine or port.  Doesn't that just get better with age?  Remembering their parents advice, they knew it wasn't safe to drink unknown substances.  But being the curious people they were, they couldn't resist. 
A little scared and a little excited, they drank the whole glass down.
And then felt very, very sleepy…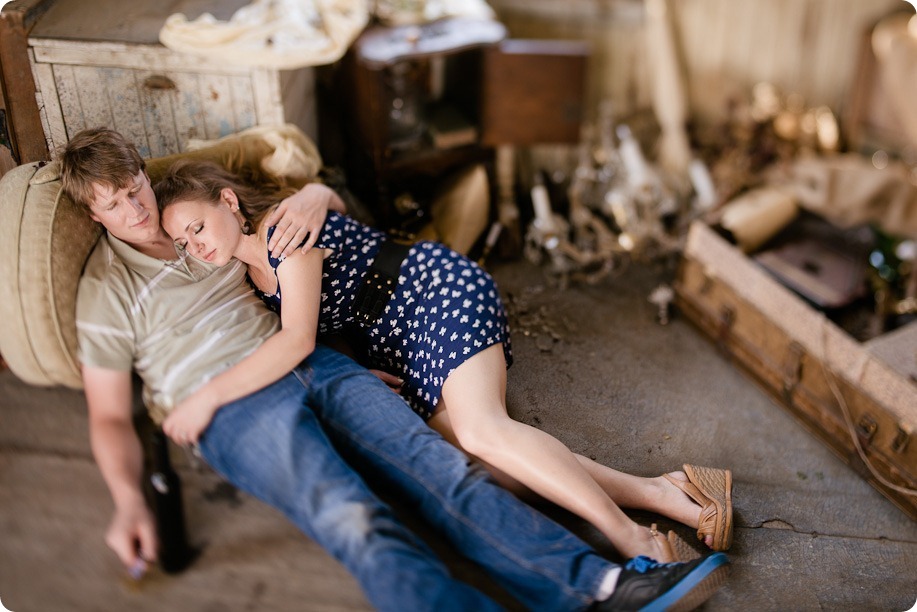 …and awoke in a very strange and beautiful forest.
They suddenly realized that all the same objects they found in the old house were among them, but all bright and new.  Even the withered flower wreath had come back to life.  How strange! 
Everything was beautiful.  The temperature was perfect.  The air smelled like the most delicious roses and there was the most beautiful sound, but they couldn't tell if it was someone playing a violin or songbirds signing in the morning sky.  True to their nature, they started exploring.
For a while, they got separated as they explored and as Byron sat down to rest he realized their was something in his pocket…and pulled out the most beautiful ring.  He thought about how much he loved Nikita and how he wanted to spend the rest of his life with her, but decided to wait until the perfect moment.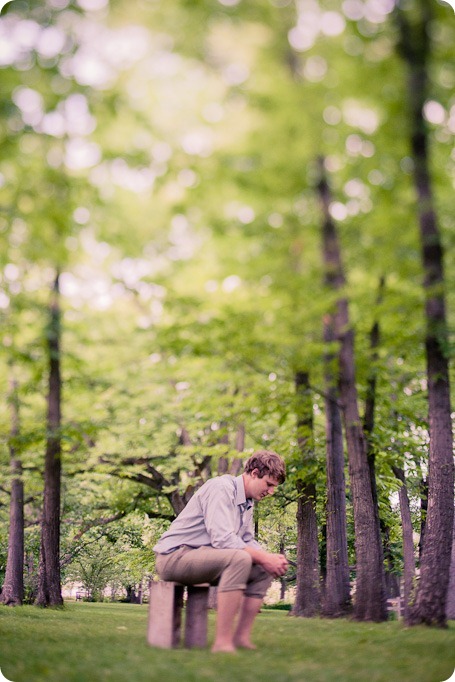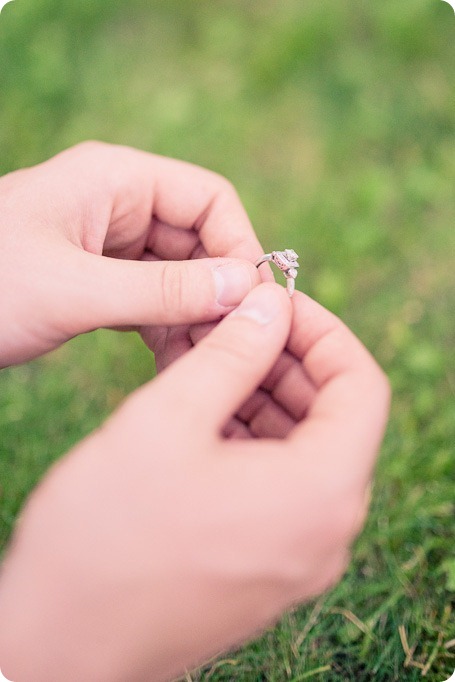 Suddenly Nikita came dancing through the forest.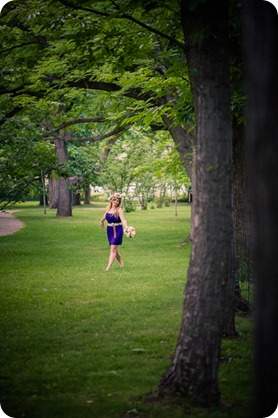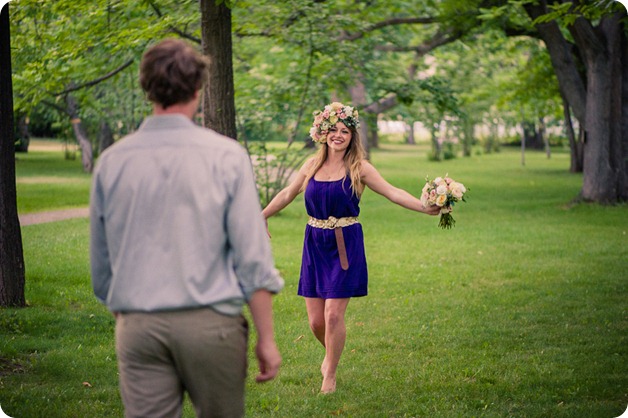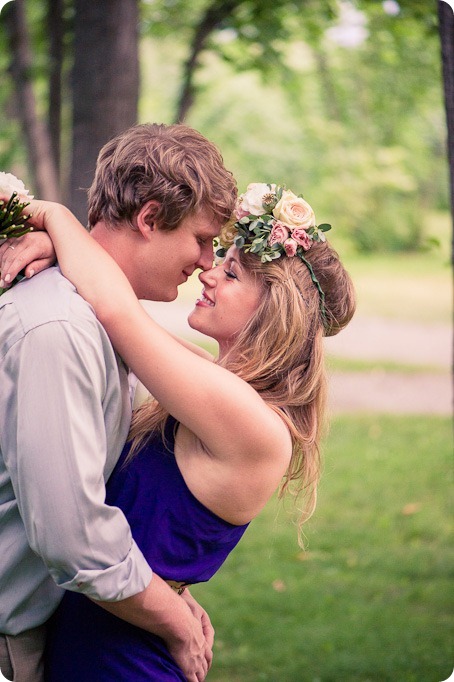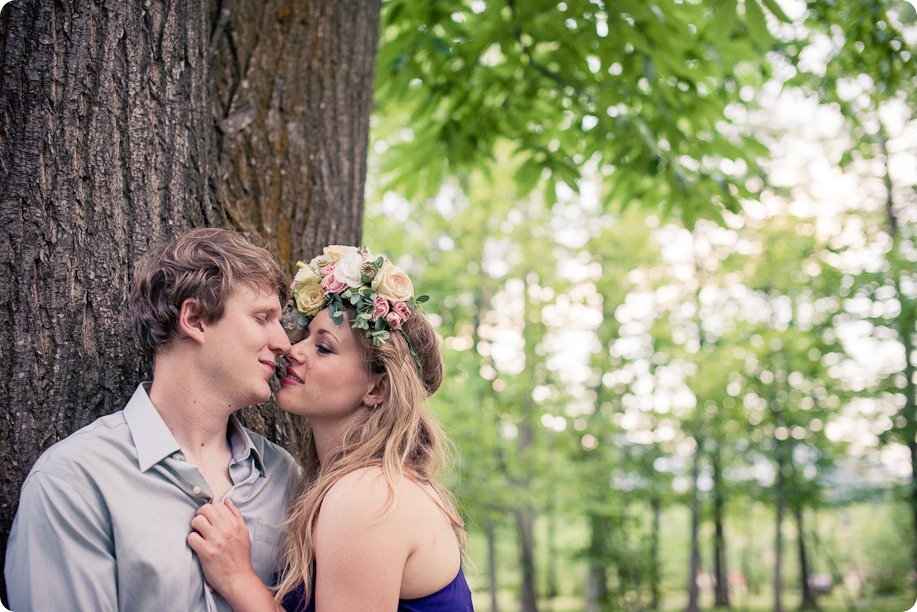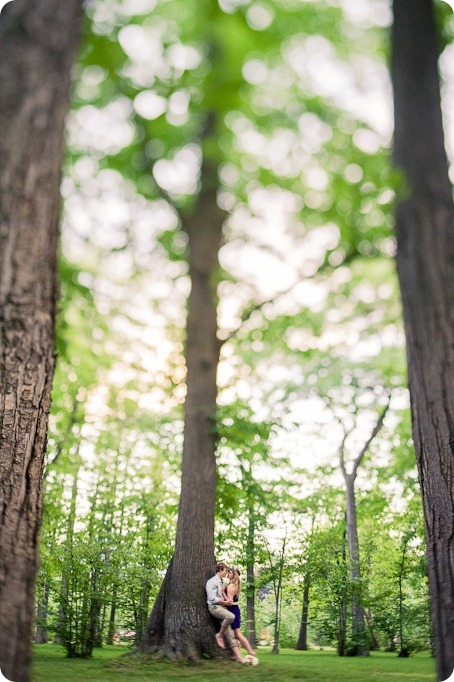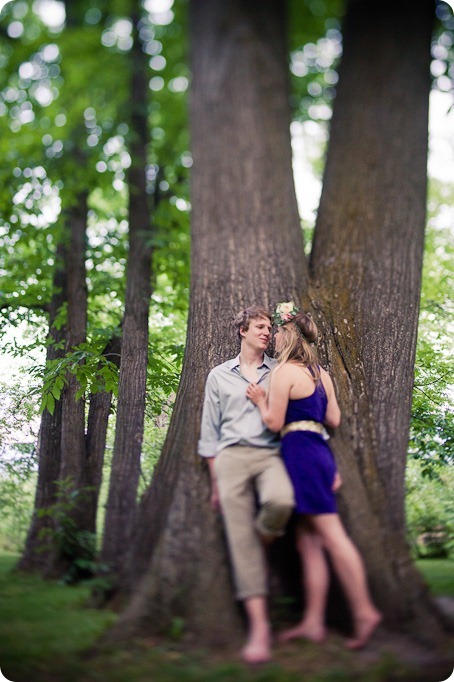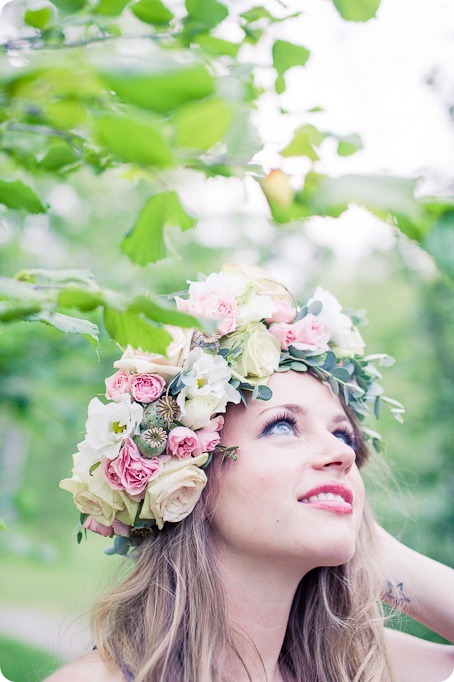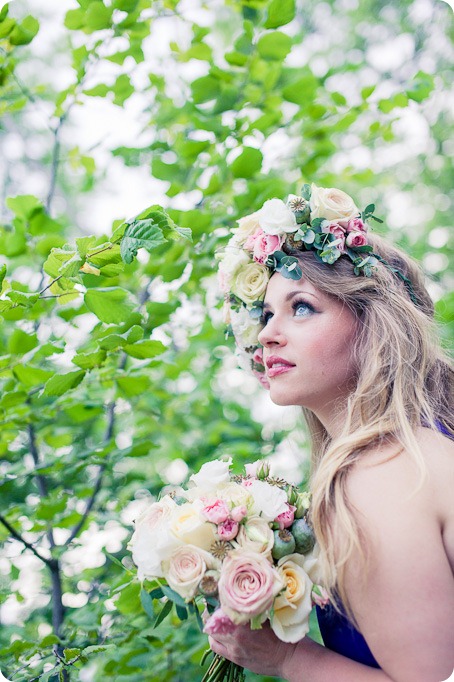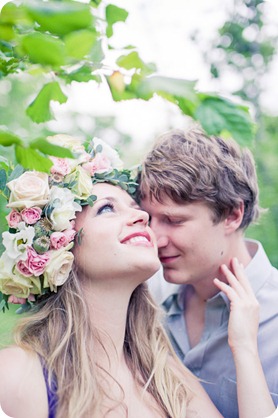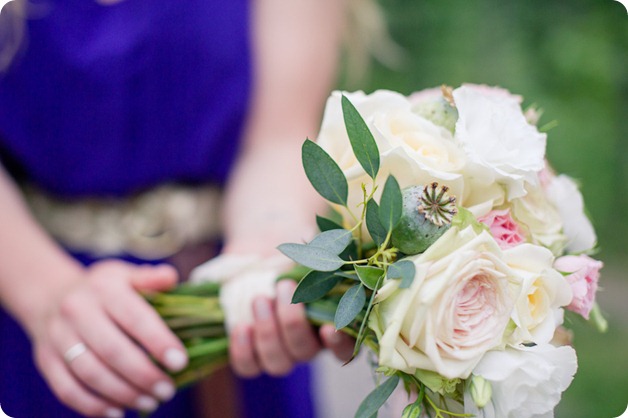 Hearing the distant sound of waves, they followed their ears to find a picturesque pebble beach.
And then the moment was perfect.
Sleepy-eyed they woke up in the old house exactly where they dozed off.  It must have been a dream.
However, when they looked down they found the exact same ring from the dream and realized it wasn't a dream after all. 
We look forward to photographing their "happily ever after" at their upcoming  New Year's Eve winter wedding.  Woot woot!
slideshow music licensed via With Etiquette                         click on the 480p button and switch to HD prior to viewing Full Screen